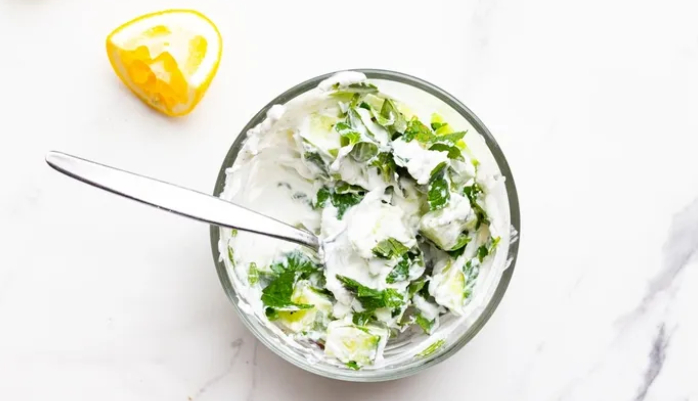 Kcal:
80
Fat:
7g
Saturates:
6g
Protein:
1g
Carbs:
3g
Sugars:
2g
Fibre:
1g
Salt:
0
Iron:
0
Calcium:
17mg
INGREDIENTS, (SERVES 2)
120g cucumber
tbsp mint (finely sliced)
4 tbsp coconut yoghurt
1/2 tbsp Lemon juice
Pinch of sugar
Season with black pepper
METHOD
Peel and slice the cucumber into small chunks.
Finely chop the mint.
In a small bowl mix together the cucumber, coconut yoghurt, lemon juice, mint and a pinch of sugar.
Mix well and season with black pepper.
A Low FODMAP recipe reviewed & approved By 'A little Bit Yummy's' dietitian team.